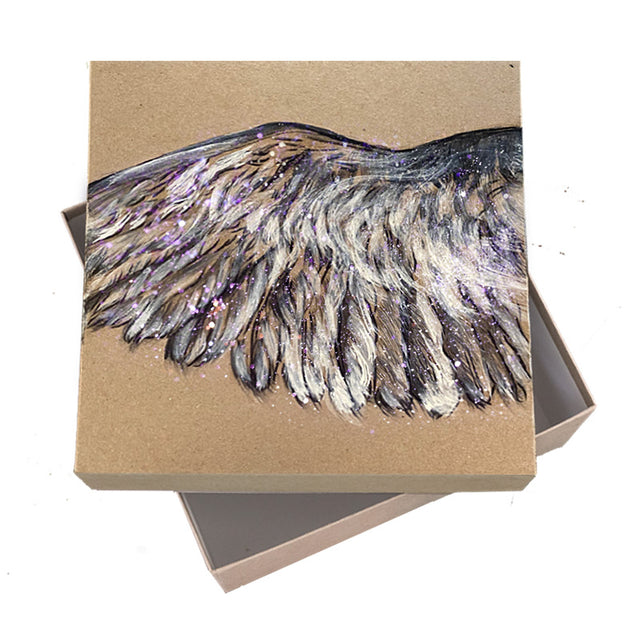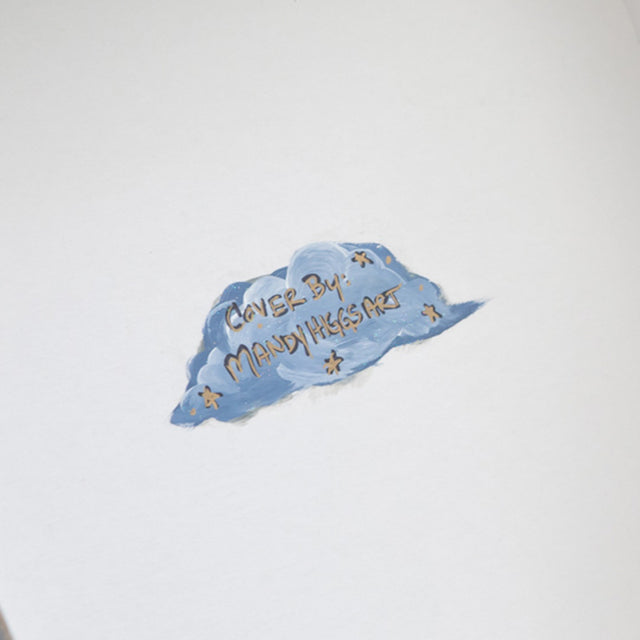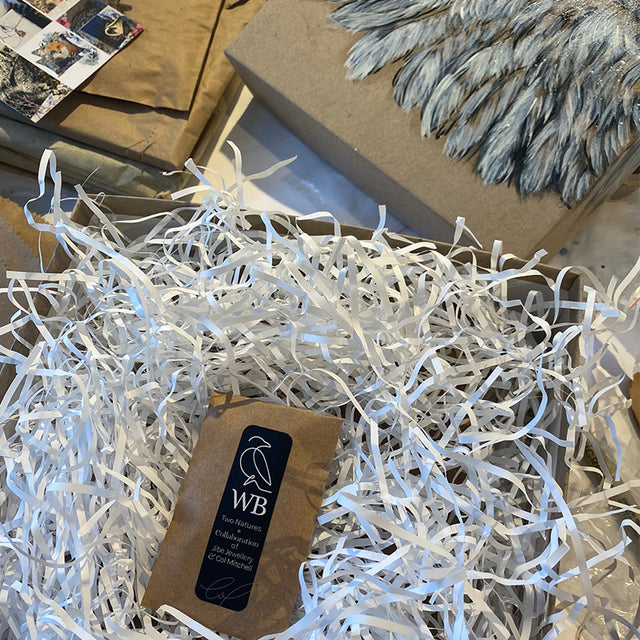 Start with this beatuiful, limited edition, handpainted 10in x 10in x 5in paper box by Artist Mandy Higgs.
With a sprinkle of sparkly fairy dust, and signed on the back of the lid in her magical style, these boxes are keepsakes themselves!
Each Gift Box is individually had painted with a wing in this style and colour, no two are indentical.
LIMITED NUMBER AVAILABLE! 
How to Design Your Own Gift Box:
Add this box to your cart
Shop the Studio Collection For Gift Boxes & Bags and select (add to your cart) which items you want added to your box.
You can choose to add only one item or multiple items. There are no limitations. 

Items that exceed the box space will be wrapped

 separately

.

Multiple items may be elgible for a Special Gift Box bundle Offer (See below)
You can choose to have the box shipped or pick up at the Studio location
If you prefer to shop the Studio in person, simply purchase a gift box to have it held for you, then book your studio visit here at colstudio.ca/Visit
Leave a note on check out if you would prefer a sparkly silver elastisized ribbon closure, or a sparkly pink one.
Each item will be indiviually wrapped in natural unbleached tissue, or brown paper bag or brown paper box wrapped, and cradled in white paper shred.
Plus At any point in the life of your box, the flat portion of the lid is frameable!
---
Items in the  Studio Collection are on hand in my Studio, and available for pick up within a day. Simply select "Pick Up" when checking out.
Arrange a pick up date easily online at colstudio.ca