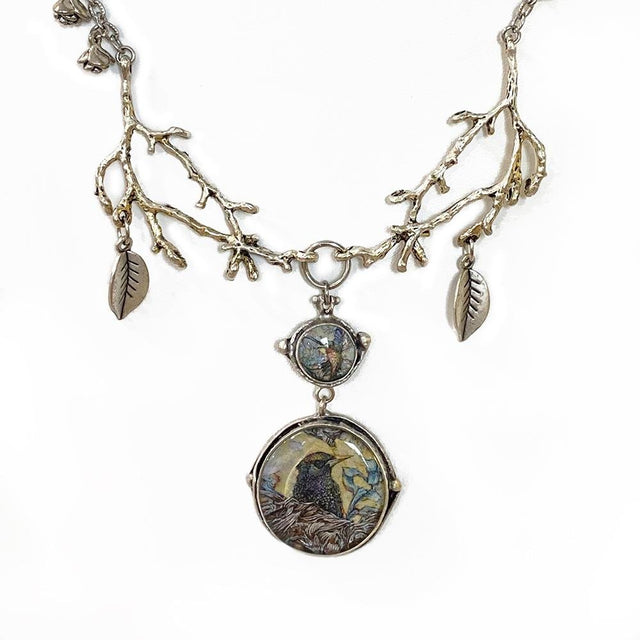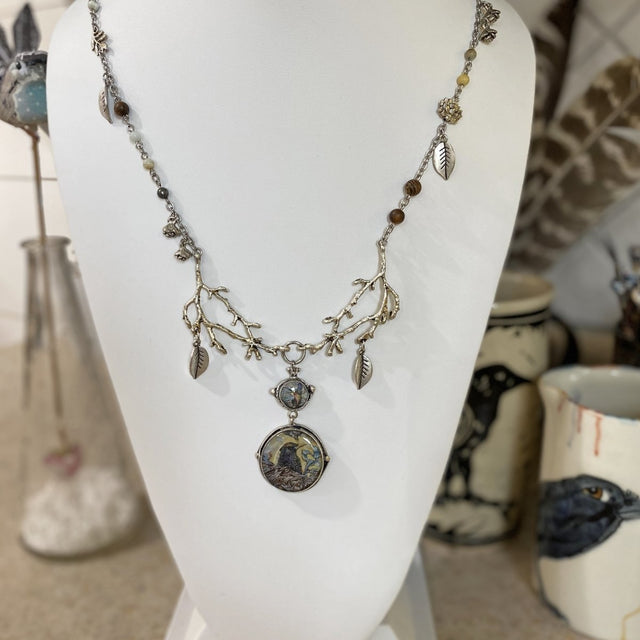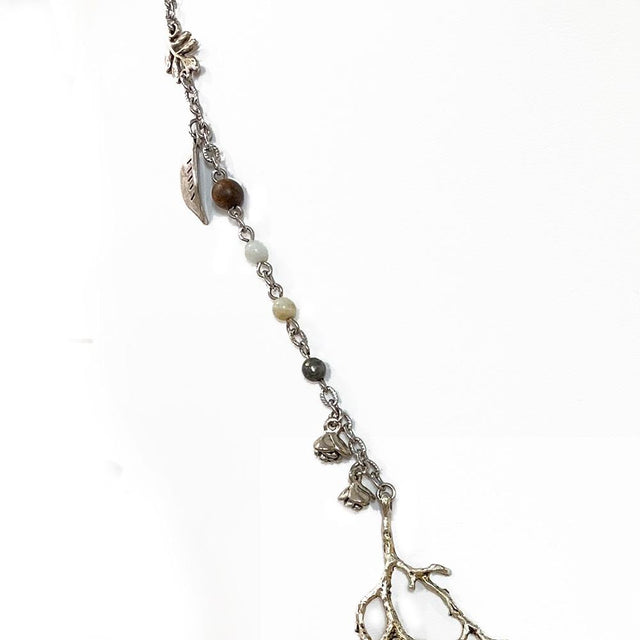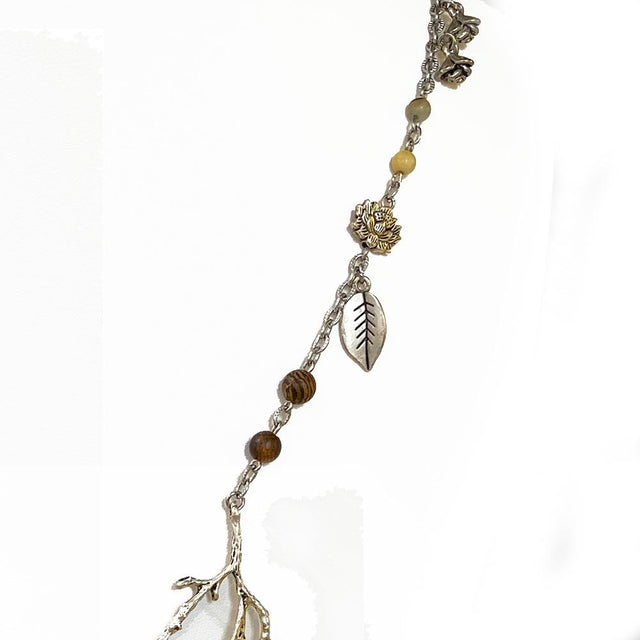 Short Description:
Mini art prints from the original "The Young Pretender" in antique silver plated base, hand poured resin, metal twigs, flower and leaf charms, and semi-precious amazonite stones.
Material
 Dimensions
Necklace length: 28in plus 1.5in extender
 Long Description:
Pendant: Double-sided, mini art prints, glass cabochons.
 Material: White-gold plated brass chain (Nickel & Lead-free), semi-precious amazonite stone, metal charms.

Colour: Antique silver, black, yellow, turquoise.

Size: 28in plus 1.5in extender

This Two Natures Collaboration begins with select images of Col Mitchell's original artwork. Each photo print reproduction is hand cut, fit to the pendant, connector, or charm form and finished with a high quality resin or glass cabochon, by the artist.
Christa Benedict of Jibe Jewellery Studio and Gift Boutique uses each pendant to inspire her designing direction.