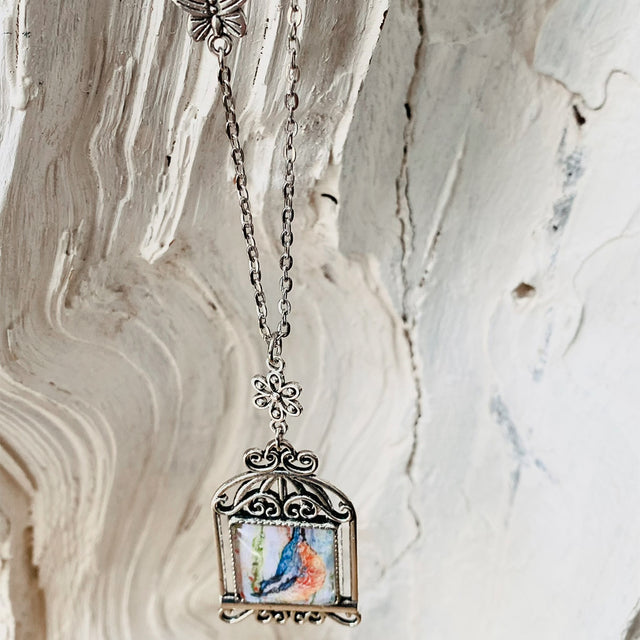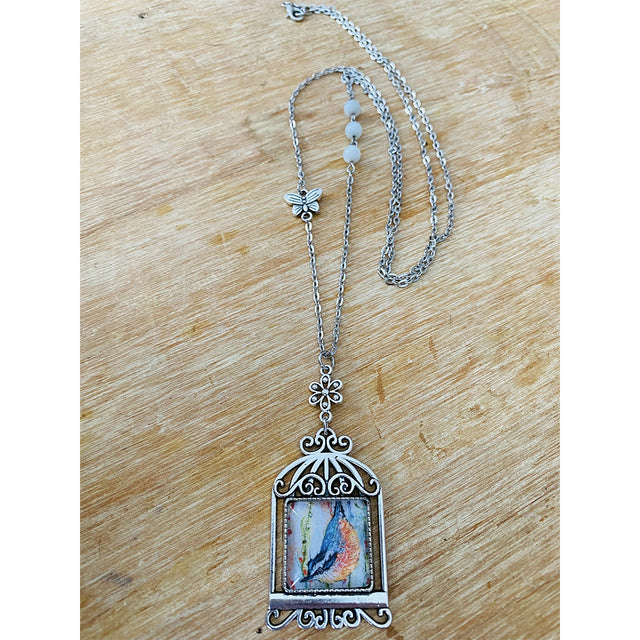 Bird cage pendant, mini paper art print, semi-precious moon stones, metal charms, glass. Approx 32 inch length

This Two Natures Collaboration begins with select images of Col Mitchell's original artwork. Each photo print reproduction is hand-cut, fit to the pendant, connector, or charm form and finished with a high-quality resin or glass cabochon, by the artist.
Christa Benedict of Jibe Jewellery Studio and Gift Boutique uses each pendant to inspire her designing direction.
---
Items in the Two Natures Collection are either on hand in my Studio, or displayed at Jibe Jewellery, in which case there may be a small a delay for pick up or shipping. You will be notified as early as possible.
Select "Pick Up" when checking out and arrange a pick up date easily online at colstudio.ca