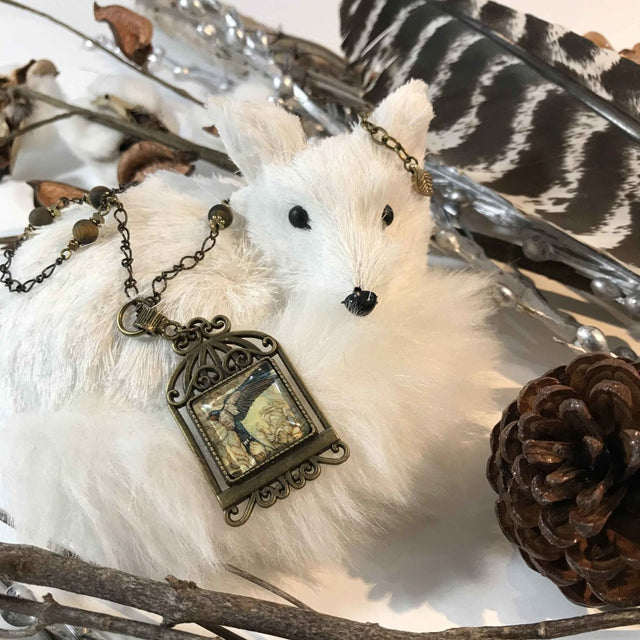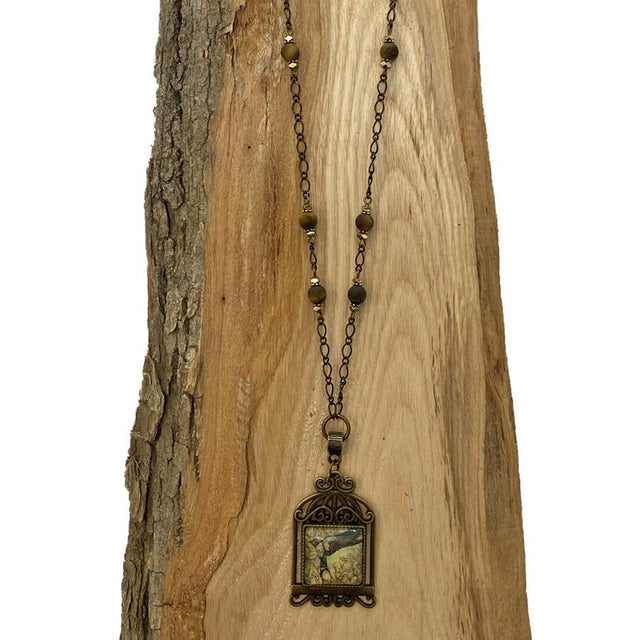 Short Description:
Mini art print from the original "The Young Pretender" in the antique bronze plated base, glass cabochon, and semi-precious tiger eye stones.
Material
Brass
Glass
Stone
Wood
Paper
Dimensions:
Necklace length: 26 Inches 1.5in extender
Long Description:
Pendant: Antique bronze plated base, mini art prints, glass cabochon.
Material: White-gold plated brass extender (Nickel & Lead-free), hand-poured resin, onyx, imperial jasper, lava rock and wood beads.

Colour: brown, yellow, teal

Size: 22in plus 1.5in extender

This Two Natures Collaboration begins with select images of Col Mitchell's original artwork. Each photo print reproduction is hand-cut, fit to the pendant, connector, or charm form and finished with a high-quality resin or glass cabochon, by the artist.
Christa Benedict of Jibe Jewellery Studio and Gift Boutique uses each pendant to inspire her designing direction.